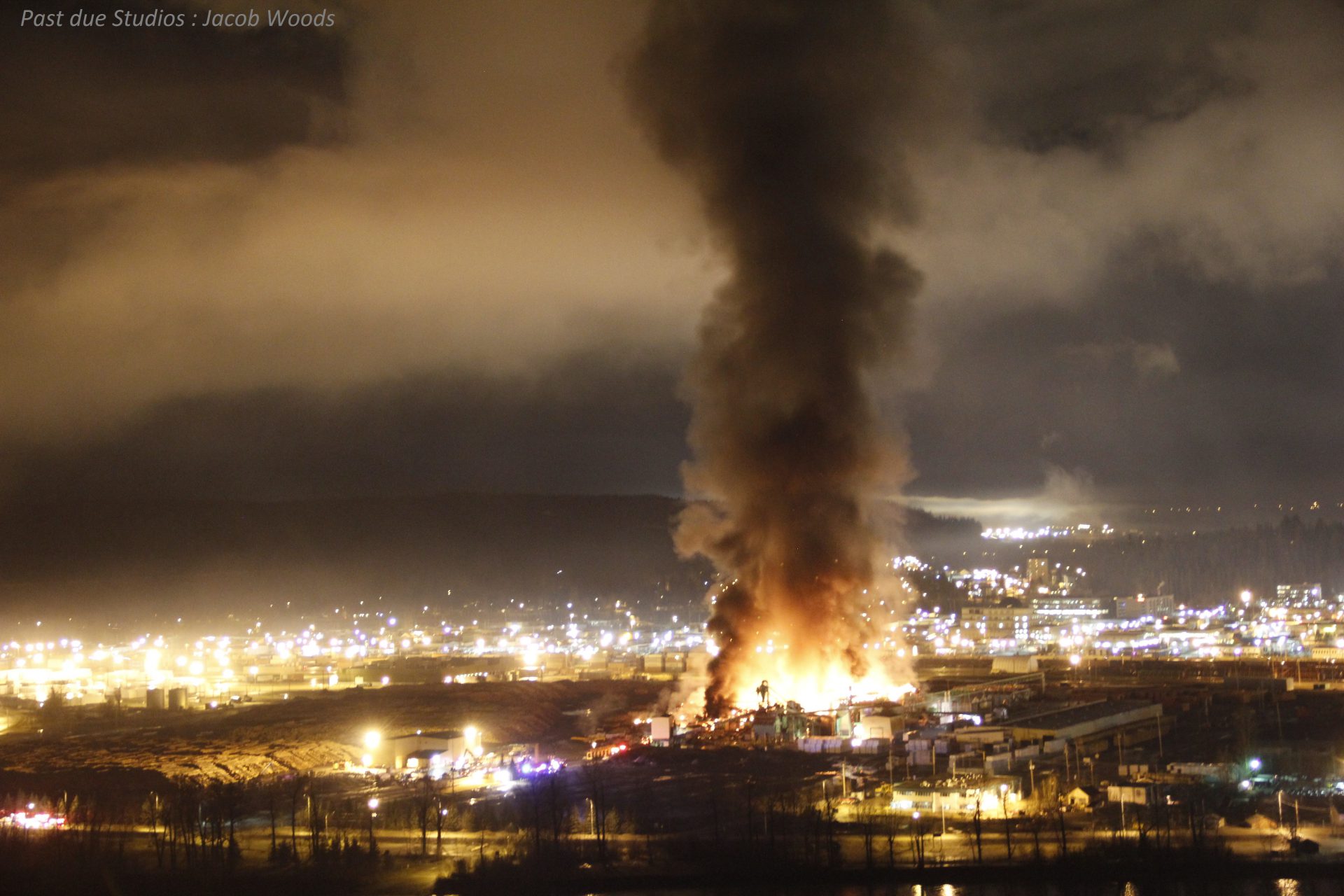 Part 1: A Hazard Hidden in Plain Sight
Wood is a flammable material, a fact everyone learns at an early age. From campfires to fireplaces to forest fires ravaging communities, we have all seen the delicate fingers of light and felt the heat from a fire at some point. It's no stretch of the imagination to conclude that sawdust itself is flammable…but just how dangerous can it be?
To answer that, we need to understand the nature of the sawdust in your workshop. What type of dust is it? What kinds of wood and other materials make up the dust? How large are the dust particles? How does the dust get moved around, and is it frequently airborne?
The rate of combustion for any material is dependent upon the surface area of the objects or particles being burned. The greater the surface area means more exposure to atmospheric oxygen, which is required for combustion to occur. A large block of wood has much lower surface are than an equal mass of sawdust. The size of the dust particles is very important here: the smaller the particle the more rapidly combustion will consume the entire mass of that particle. Very fine wood dust (also known as wood flour) has a much more rapid rate of burn than a solid piece of that same wood.
In fact, with the right dispersion in air wood flour can be TEN TIMES more explosive than gasoline! You wouldn't want to work in a room filled with gasoline fumes, yet workers are injured or killed every year from combustible sawdust accidents. The mere act of creating wood flour (e.g. wide belt sanders) results in airborne dust, and dust collection systems are based on the principle of aerial dispersion for the transportation of material. Quite often the initial explosion causes more dust to become airborne, and a disastrous cycle of explosion and dispersion begins until all potential fuel is consumed by the blaze. An unprotected dust collection system can quickly turn an explosion into a devastating disaster.
The only thing preventing a catastrophic event is a source of ignition. A spark can come from a motor when a piece of machinery starts, from a loose fuse connection, or by a loose cutting blade striking a metal surface. Even a heat source such as a worn bearing in a rotating machine part or a unit heater have been known to cause dust fires and explosions.
A fire requires three things: fuel, oxygen and a source of ignition/heat. An explosion requires those same three factors plus dispersion of the fuel in a confined space. These concepts are depicted in the Fire Triangle and Explosion Pentagon diagrams.
For more information on these concepts visit: https://dustsafetyscience.com/combustible-dust-hazard/
Often these disasters mark the end of a business. The cost of repairing or replacing production equipment & facilities, OSHA fines, and resulting legal actions can be more than the business and its insurance can bear. From January 2016 to June 2018 there have been 19 injuries and 1 death as a result of wood dust fires or explosions, with tens of millions of dollars in damages and untold millions in lost revenue. In the first half of 2018 OSHA has issued 29 citations totaling $228,956 in penalties to just 5 companies for incidents regarding sawdust fires or explosions.
For more details on these incidents I highly recommend reading the Combustible Dust Incident Reports from DustSafetyScience.com. Dr. Chris Cloney, the report's author, is an industry expert and definitive authority on dust explosions & process safety.